The Jr High had an amazing Intersession week! Among some of the activities, students created ABC books, solved a kidnapping mystery, wrote poetry, visited the weber county library, explored the history of downtown Ogden, and camped in at the school.
We could not have done any of this without the support of our parents! Thank you to all who donated their time, food, and hard work. Without our parents we would not have been able to pull off such a feat. You truly are the backbone of our community!
What a fun tent city we created in the gym!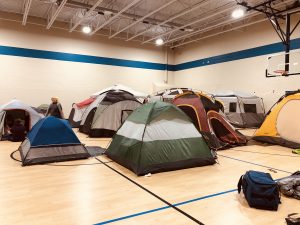 *We have lost and found tables in the Commons of the Jr High. All items left from Intersession have been placed there. Any items not picked up by the end of the week will be donated.