Welcome back to 2018-2019 School Year!
Our Volunteer Need:
We have a new art room this year, and we are seeking a volunteer (or 2) with some wood working knowledge to help us build new cube pedestals and a gallery wall for the new space!  This could be a project you work from at home on your spare time, or with us here at school, depending on your schedule.  We also need materials donations for these projects, even if you can't help with the tools!  Here is the vision: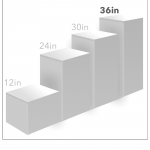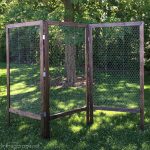 Please contact us if you can help with materials or wood working!
ayost@mariamontessoriacademy.org –or– tmalan@mariamontessoriacademy.org
This year's required art supplies: 
Art 1
Strong Glue (super glue, epoxy, permanent craft adhesive…)
Art 2
Sketchbook
Art markers
Pouch or small bag for personal art materials (to be kept in your locker)
Art 3 and Advanced Art
3-5 canvases, masonite, or clean wood panels (any size)
Personal art materials of your choice (please confirm your ideas with me)
Appreciated Art Room Donations (please mark the items with your child's name so we know who to thank!)
Cotton hand towels and rags
Tools: screwdrivers, hammers, staple gun, drill…
Hardware: screws, nails, staples, hinges, hooks, chain…
Paints: Acrylic, tempera, water color, or gouache
Paint brushes (all sizes)
Scrapbooking materials
String and rope
Duct tape
Clean wood panels (or masonite)
Canvases
Strong glues
Blank sketchbooks
Cameras
Wicker or wood baskets and boxes