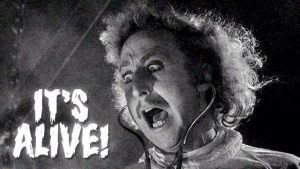 Despite many sleepless nights, I am sad to report I was unable to fix the clone machine. After several attempts, the clones kept coming out with an extra arm sticking right out of their foreheads! At first I thought this may come in handy having an extra arm, but after giving it much thought I feel it may TERRIFY and possibly TRAUMATIZE our children. With heavy heart I must officially report the clone machine broken and ask for your HELP.
WE NEED VOLUNTEERS!!
These next couple weeks we have a lot of different activities that we need volunteers for to make them successful. 
The Fall Festival is this week on Friday the 14th from 4-7pm. We need volunteers to help with the different activities. Please check your teacher's blogs for sign ups.
You can buy your tickets online at https://squareup.com/store/mapa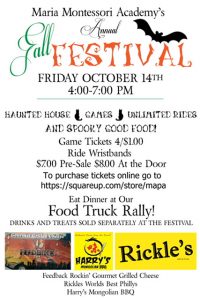 ---
Our first BOOK FAIR will be October 17-19th.
Please visit this signup – https://www.wejoinin.com/sheets/hkpca to volunteer.
---
Parent Teacher Conferences on October 17-19
We will be serving dinner to our wonderful teachers during Parent Teacher Conferences.  If you'd like an opportunity to give back a little to our teachers, click on the wejoin link below to see what you can do to help on the Parent Teacher Conference Dinner sign up sheet! Thanks so much for your help!
https://www.wejoinin.com/sheets/nqpcn
Ronnie Simon
Jennifer Ouderkirk jenniferouderkirk@yahoo.com
(Teacher Appreciation Committee Co-chairs)
We appreciate all of YOU!
Thank you for all your help and support!